Declaring Breakdowns : Create A Future That You Want
Introduction
This program is for anyone who wants to take care of what he or she cares for. What you may care for may be in the domain of your personal life, or in the domain of your work life.
What is of importance is that you first know what you (as an individual, as a member of a team or an organization) care for, and then take care of what you care for. In my coaching work, there is a wide repertoire of examples that I could use, but I have intentionally brought in some personal examples shared by my executive coachees, because in that point of time, this is what my coachees cared for, and was of concern to them. The distinctions remain the same, irrespective of the domain of your life. It is important for you to acknowledge that you are at the source of your personal life and your work/professional life. This program is about you powerfully creating a future that matters—to you!
This program is for you if you are really committed to designing a future of your choice. This program is not for you if you are committed to your excuses.
Program Description
This is a leadership program about designing a future of choice, by declaring a breakdown. The steps listed in this program are non-discretionary. Whether the participant is a CEO, a manager, or even a student; the steps elucidated in this program are of relevance to all.
Each one of us, in every area of our life, is in some kind of a flow. If this flow continued, it will lead us to a certain future. The question is: Is this future acceptable? If it is not acceptable, then this program invites you to declare a breakdown, and design a new future – a future of your choice!
This program provides a simple 6-step framework to actively create a future of one's choice. While this program is titled Declaring Breakdowns, it is really about mastering the art and science of generating breakthroughs in each area of our lives.
The promise of this program is to provide the knowledge of how to create a future of choice by declaring breakdowns; and, also to offer a platform to get skilled in declaring breakdowns – through the several practices offered at the end of each of section / session.
This program will give the participant an insight into several generative leadership distinctions those when practiced, have the potential of having a significant positive impact on their performance.
The Promise of this Program
This program invites you to your power, including your power of creating and realizing futures that you care about. The promise of this program is to provide the knowledge of how to declare breakdowns and provide the practices to get skilled in declaring and dealing with breakdowns effectively.
In addition, this program will give you an insight into several generative leadership distinctions that, when practised, have the potential of having a significant positive impact on your performance. You can only get skilled by 'doing' the practices over and over again.
Your Program Leader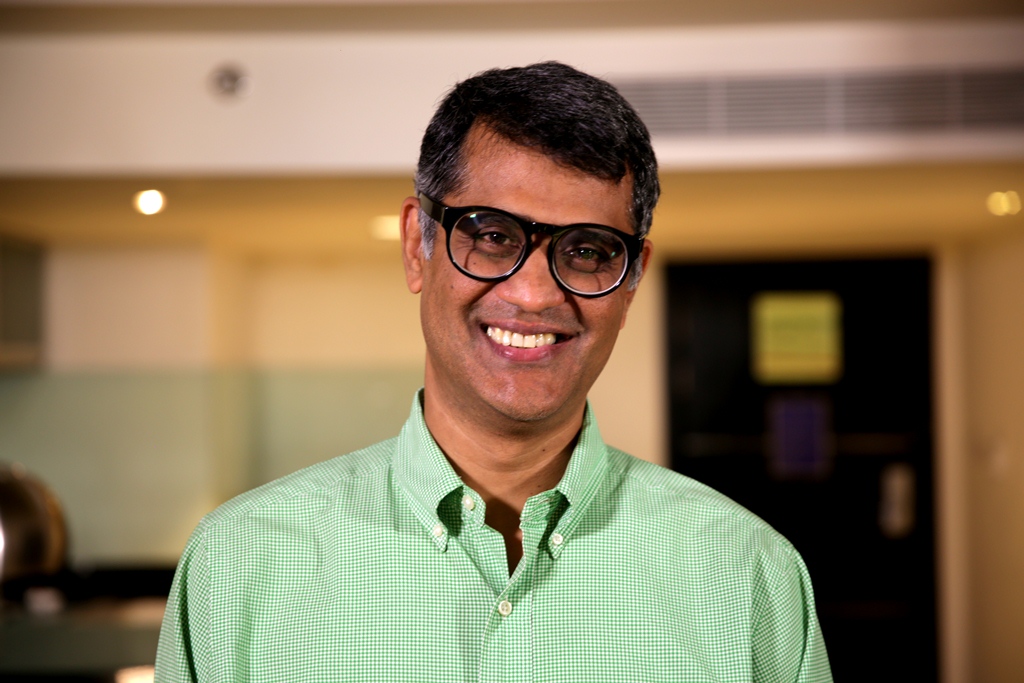 Sameer Dua
Listed by Thinkers50 (the world's most reliable resource for identifying, ranking, and sharing leading management ideas) in the global list of 30 management thinkers to watch, and those who will shape the future of business. The Thinkers50 listing is considered to be "the Oscars of Management Thinking" by the Financial Times, UK.

Founder, Institute for Generative Leadership, India. (www.generativeleadership.in)

Founder, Gift Your Organ Foundation (GYO). Amongst many other successes in the last 8 years, GYO introduced the Green heart Drivers' License project in the states of Karnataka and Maharashtra along with these respective state governments in India. In Karnataka, the number of pledges increased 7 fold in a matter of 7 months; and the number of organ transplantations has doubled, year on year.

The federal government in India has adopted this project in March 2018 to be implemented across all states in India. (www.giftyourorgan.org)
Founder and Chief Curator, India Business Literature Festival. (www.iblf.in)
Bestselling Author: "Declaring Breakdowns: Powerfully creating a future that matters, through 6 simple steps" published by Sage Publishing. This book went into its second print within the first week of its launch, and has been published in in two more languages: Hindi and Marathi. Several leadership and management institutes globally use this book as a part of their curriculum. (www.sameerdua.com)
Bestselling Author: "Become: The 5 Critical Conversational Practices that Shift 'Who You Be' as a Leader" published by Harper Business, an imprint of Harper Collins Publishers. In the first 6 hours, "Become" became a bestseller in 6 different categories on Amazon. (www.sameerdua.com)

Leadership faculty member, Naval Higher Command Course, a program for senior officers of the armed forces (Indian Army, Indian Navy and Indian Air Force) at the Naval War College, Goa.

26 years of experience in the field of management and leadership education, and worked with program participants from 52 different countries.

Set up and lead institutions in India and in the UK, and worked with top global universities from the US and the UK.

Clients include organizations like Mercedes Benz, John Deere, Siemens, NetApp, T-Systems, BMC Software, Jungheinrich, Elringklinger, Wipro, ResourcePro, Amdocs, Schaeffler, Faurecia, Volvo, Reliance, amongst many other top global and Indian organisations.

Received the Micro Small and Medium Enterprises (MSME) Business Tycoon Award 2017 by Associated Chambers of Commerce and Industry of India (Oldest, leading, largest and apex chamber of commerce and industry of India), Bangalore Chapter.

TEDx Speaker.
Program Curriculum
Session 1
Available in days
days after you enroll
Session 2
Available in days
days after you enroll
Session 3
Available in days
days after you enroll
Frequently Asked Questions
When does the program start and finish?
The program starts now and ends within 6 months. It is a self-paced online program and you have 6 months to complete it from the date of commencement.
While going through this program, what if I have a question and need a clarification?
I would love to hear from you and answer any questions that you may have! At the end of each session, we have provided space for comments. Simple put your question there and I would be delighted to come back to you. As a matter of fact, even if you don't have a question, feel free to leave a comment at the end of every session :)
How will this program help me?
This is a powerful practice-based program. While there are videos and handouts for almost all sessions, the key is to actively engage in the leadership practices provided at the end of each session. If you do these practices, you will most certainly see your leadership capacity expand.